Situated in the civil lines, the college has within a radius of 4-5 kms all important University, Central and State Government offices, railway and bus stations, hospitals, and prominent market/business places. These external advantages are equally matched by the college, which offers best possible atmosphere and facilities for pursuing academics and extra-curricular activities on a sprawling campus.
Separate Blocks for different Units/Courses: The College has separate buildings and blocks for grant and non-grant courses, an independent administrative block and a Seminar Hall.
| | | |
| --- | --- | --- |
|   |   |   |
| Main Teaching Block | Library (LRC) | Bajaj Bhavan |
|   |   |   |
|  BCCA/B.Com. (No-Grant) |  Seminar Hall |  Spacious Class Rooms |
Library: Our college library is one of the biggest libraries in Central India with over 50000 books. It subscribes to many national/ international journals, periodicals and magazines. The library has spacious reading and reference rooms. It also has a network Resources Centre (NRC) and an Inflibnet-Nlist with access to over 75000 e-books/journals. The library offers Book Bank and other facilities. All library services are automated.
| | | |
| --- | --- | --- |
| | | |
| Text Book Section | NRC | Reference |
Computer Labs: The college has as many as three fully equipped and air-conditioned computer labs with latest configurations and legal software. All the labs offer wide scope for IT training through latest technology. The college has installed a 10 MBPS optical fibre internet. All the buildings, labs, library and offices on campus have uninterrupted high speed connectivity.
| | | | |
| --- | --- | --- | --- |
| | | | |
| Computer Lab I | Computer Lab II | Computer Lab III (MBA Dept) | English Lab |
Automated Students Service Sections: All students service sections in the ofice viz. admissions, enrollment, scholarships, cash, documentation etc are fully automated leading to hassle-free and prompt services.
A/V Teaching Aids/Smart Classrooms: The College has always put premium on innovative teaching and our teachers make frequent use of e-board, DLP, TV, CDs, educational software, and other A/V aids for maximum teaching-learning output. Students are encouraged to make PPT presentation in classroom seminars. We have already set up a smart classroom equipped with all the latest educational gadgets.
Boys's Hostel: The College has a three storeyed, 100-bed, Boys Hostel with boarding facility. The hostel is only 100 metres away from the main college complex and offers single/double room facility. The hostel also has indoor games facility.​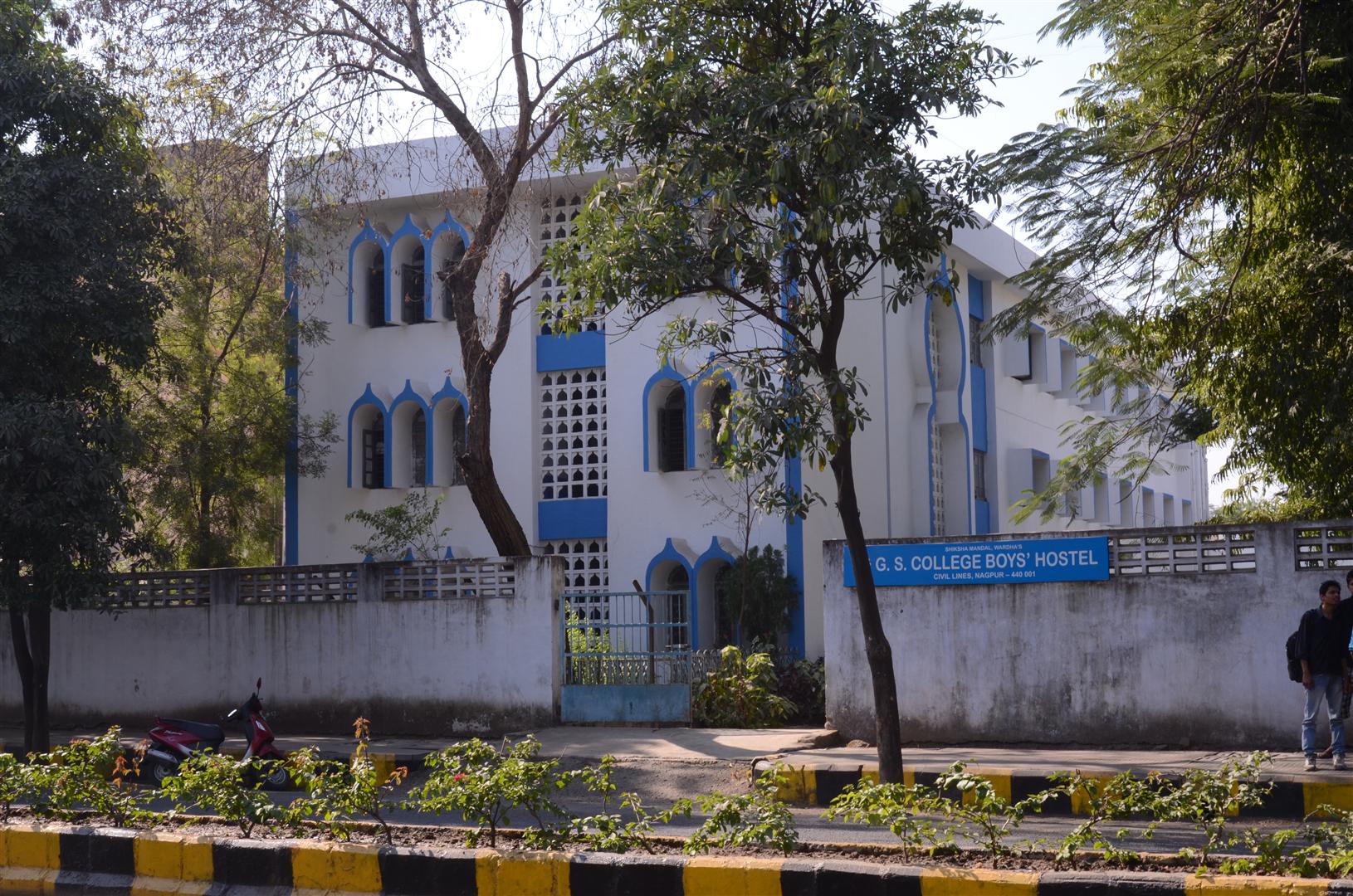 Boys Hostel
Sports/Gymnasium: We have facilities for both outdoor and indoor games. We also have separate Gymnasium with modern equipment and coaching facility.
​
| | | | |
| --- | --- | --- | --- |
| | | |   |
| Play Ground View | Archery Practice | Ball Badminton Ground | Gymnasium |
Parking for Staff & Students: The college has recently modernized its parking lot. There is now a provision of separate parking for Boys and Girls.
CCTV Surveillance: The College has installed CCTV cameras at strategic points to monitor the movements of all involved from safety and security point of view.